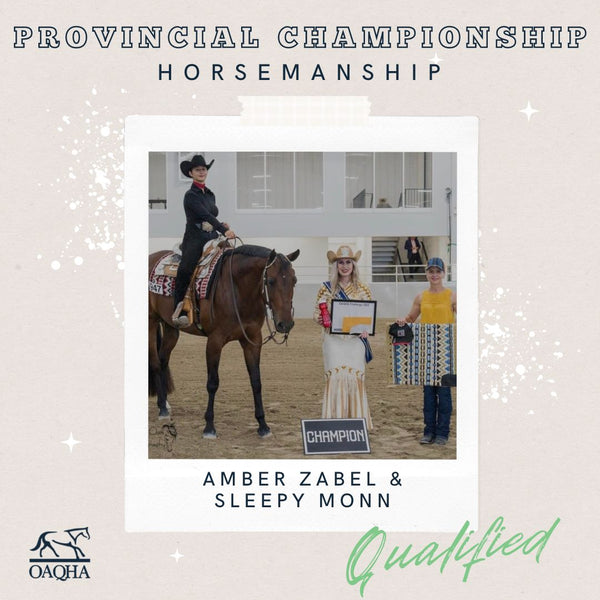 Amber Zabel & Sleepy Monn
The Horse
Sleepy Monn, better known as "Sleepy", was born in 2011 making him 12 this year. He's by Too Sleepy to Zip and out of Jamaica Monn. 
The Exhibitor
Amber has been riding since she was about 4, so roughly 17 years! She has been showing AQHA since she was a Small Fry which was 12 years ago. Amber's favourite event is Trail, and it's Sleepy's favourite too. 
The Team
Amber are a familiar team around the OQHA shows, having shared a ton of success together from her Youth years and now up into the Amateur ranks. It's been 7 years of this dynamite partnership! When asked about her proudest moment with Sleepy, Amber shared "It's hard to pick a favourite moment as Sleepy has given me so many amazing experiences. Our proudest moment is probably being Top 5 at the congress in trail as it's our favourite event."
We'd be remiss if we forgot to mention that Amber & Sleepy are our defending Horsemanship Champions, having earned the title on a long and challenging pattern last year! 
What's Amber most looking forward to about the Provincial Championship? "I'm most looking forward to everyone competing with their favourite song playing for them!"