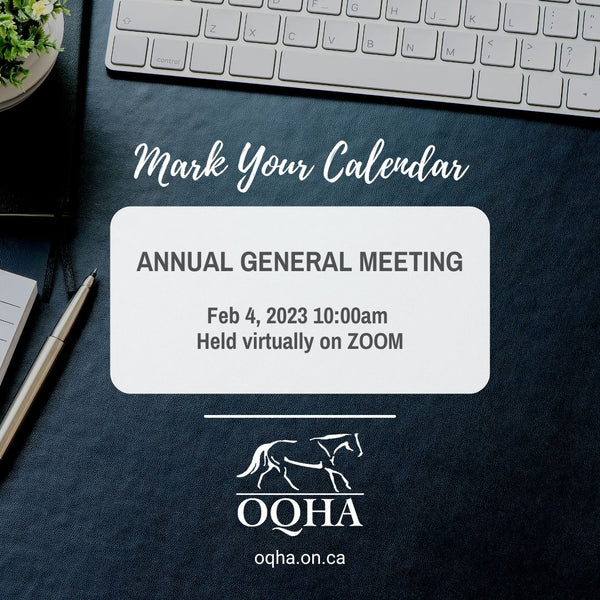 Attend the Annual General Meeting
The AGM will be held Saturday February 4th, 2023 beginning at 10am.
As a result of the vote at the last AGM, we are pleased to be able to hold the meeting entirely virtually ensuring that anyone is able to join regardless of location and weather. Note that you must be a member to attend and vote. 
Mark your calendars now! Registration will open in the new year. 
As is typical, the Amateur (OAQHA) AGM and Youth (OQHYA) AGM will follow the overall OQHA AGM. For this year, both will also be held virtually.
Amateur/OAQHA - Sunday Feb 5th, 9am
Youth/OQHYA - Sunday Feb 5th, 7pm