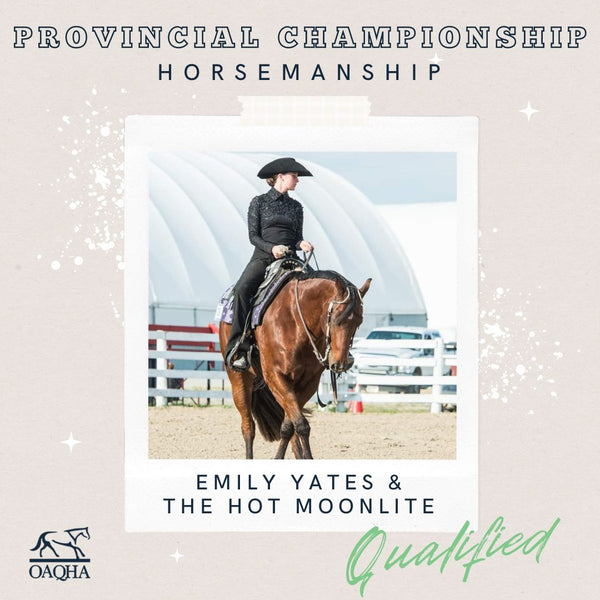 Emily Yates & The Hot Moonlite
The Horse
The Hot Moonlite, affectionately known as "Moonie" is a 2012 gelding by Only In The Moonlite and out of Krymsun Diva. Emily shared that Moonie's favourite treat is Strawberry Pop Tarts!
The Exhibitor
Emily has been riding and showing AQHA her whole life. She is representing Team Canada at the 2023 Youth World Cup! Her favourite event is Horsemanship.
The Team
Emily and Moonie have been a team 4 years. They've had many accomplishments in that time, with their proudest being a 5th place finish at the Congress in Level 1 Youth Horsemanship.