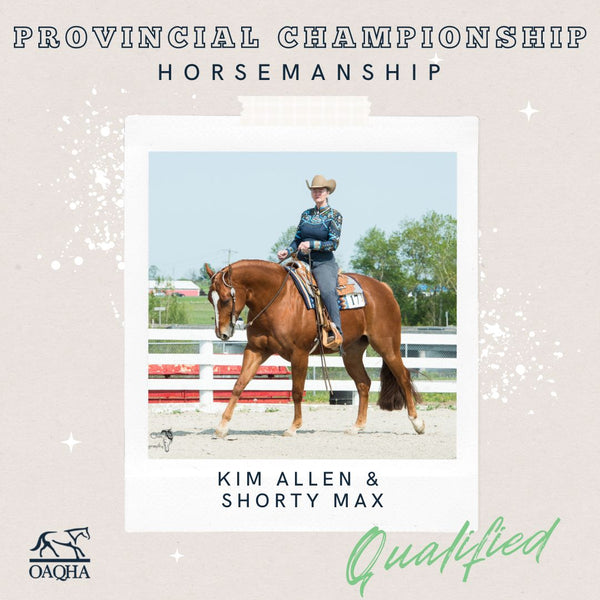 Kim Allen & Shorty Max
The Horse
Shorty Max, aka "Max" is a 2017 gelding by Too Sleepy To Zip and out of Shez Lopin Lazy. He was bred right here in Ontario by Bill & Cathy Cox. 
The Exhibitor
Kim Allen is a familiar face around the shows and a member of the OAQHA board of directors. She's fortunate to have had horses for close to 50 years. Kim shows all weekend long in the All Around events and stated "I can't really say which class is my favorite, however western riding is right up there. Horsemanship, Eq...."
The Team
Kim bought Max as a late 2 just as Covid started. She shares, "We missed a lot of time with Covid and then rehabbing an injury so we are still green. I am looking forward to creating some memories with this horse. The highlight will be the Provincial Championships this year in Ancaster."