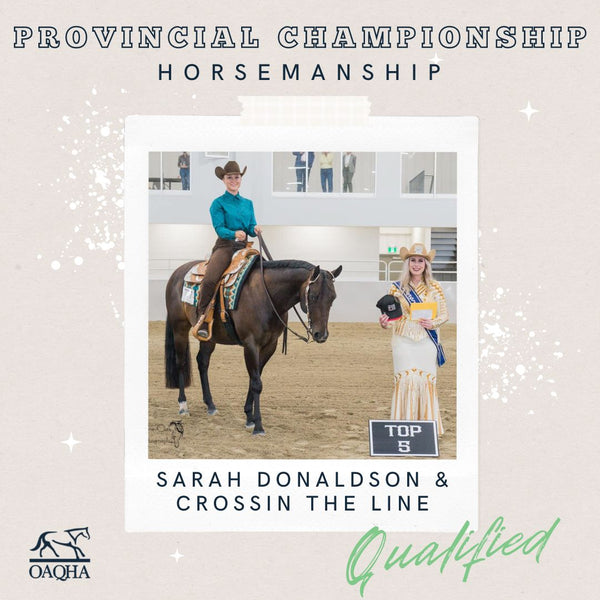 Sarah Donaldson & Crossin The Line
The Horse
Crossin The Line, better known as "Walker", is a 2014 geding by VS Flatline and out of Chocolate Pleasures (Zips Chocolate Chip). Sarah shared "Something most people wouldn't know about Walker would be that he's actually a very picky eater. (Even if he doesn't look like it 
)."
The Exhibitor
Sarah has been riding for 20 years and showing for ~10 years. When asked about her favourite event she responded "It's hard to pick a favourite event but it's likely a toss between horsemanship and trail for me."
The Team
Sarah has been working with Walker since he was 2, but this is their 4th "full" show season. Sarah shared that her proudest moment with Walker has been "qualifying and competing in the Championship, but besides that it would be the consistent improvement in our scores."
Sarah is excited for the Provincial Championship Finals, "I'm most looking forward to the challenging patterns and an opportunity for Ontario Exhibitors to have that "big show" experience/practice"