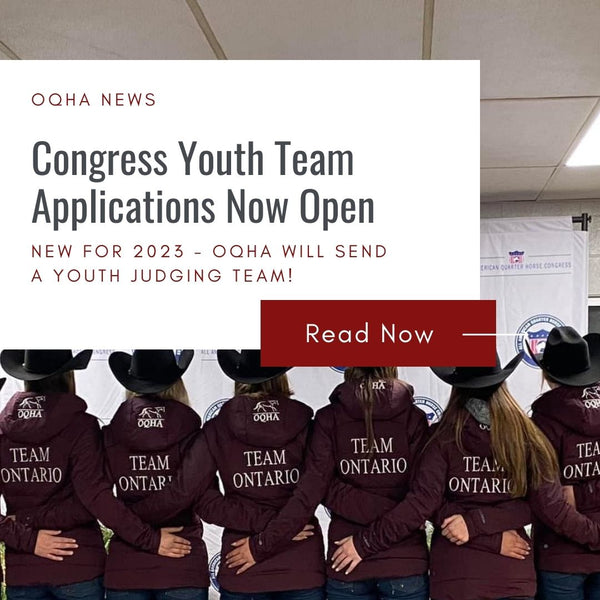 Congress Youth Team Application(s) Now Available
For 2023, OQHA will be sending both a NYATT show team to the Congress as well as a Youth Judging Team! Youth members can apply for either or both.
OQHA can send up to 16 members to compete on the NYATT Team, which is a maximum of two in each of the following eight classes: Barrel Racing, Hunt Seat Equitation, Hunter Under Saddle, Ranch Riding, Reining, Showmanship, Western Horsemanship, and Western Pleasure.
For the judging team, OQHA can send as many as 8 members or as few as 3 to compete.
Youth Judging Day is October 11th 2023 and NYATT Day is October 15th 2023.
If you have any questions about either team, please reach out to Youth Advisor Darcy Woods at darcyannewoods@gmail.com
Find the Application and Guidelines/Contract/Waiver on the Youth page linked here. Note that applications for the Judging Team are due by June 15th and for the NYATT team are due by July 15th.