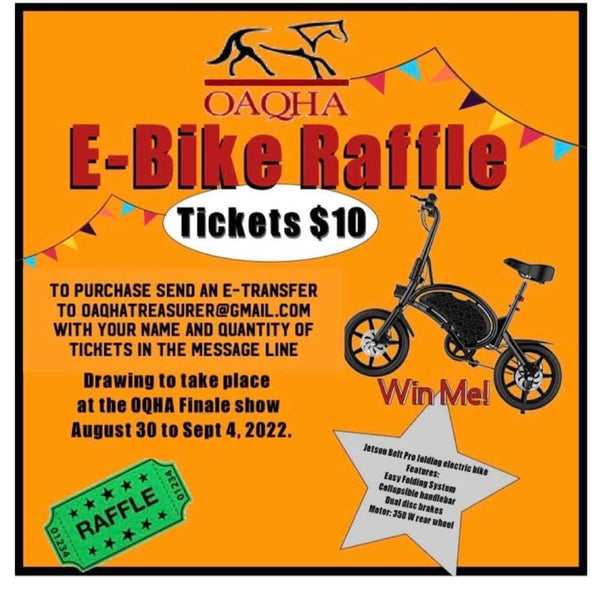 Get your tickets for the OAQHA E-bike Raffle!
The Ontario Amateur QHA is currently selling tickets on a Jetson Pro Electric Bicycle. We've been seeing more and more of these around the shows, and are certain it'd be a handy tool for anyone! 


The convenient folding design makes it the perfect e-bike to pack in your trailer and bring on the road to horse shows. 


Tickets are $10 each. Get yours today by sending an e-transfer to oaqhatreasurer@gmail.com and noting the following in the memo: 
Raffle - # tickets - name 
All funds raised will go directly to the purchase of year end awards!