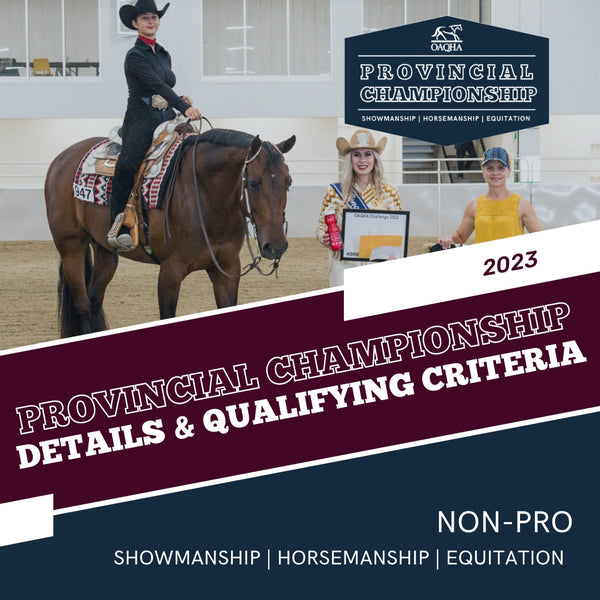 OAQHA Provincial Championship - 2023 Details & Qualifying Criteria
The OAQHA Challenge has been renamed to the Provincial Championship. This event will bring together the top Non-Pros across all age divisions (Youth/Amateur/Select) to face-off on a highly challenging pattern. The Championship Finals will offer some of the best prizes and payback of the season to recognize the success, hard work, and dedication of our exhibitors. 
The Championship Finals will be held during the OQHA Summer Finale show in Ancaster, Ontario over Labour Day weekend. While this is where the Championship comes to a peak, it's truly a season-long initiative. Each regional (Area Promotional Club) show in the province of Ontario will serve as a qualifying event where the top scoring horse/rider combinations will earn an invitation to the Finals. Keep reading below to learn more about qualification. 
The events offered will be Showmanship, Horsemanship, and Hunt Seat Equitation. Your opportunity to qualify will run concurrently with your Youth, Amateur, or Select class. 25 total exhibitors will be invited to compete in the Finals. 
See full details including how to qualify at this link.