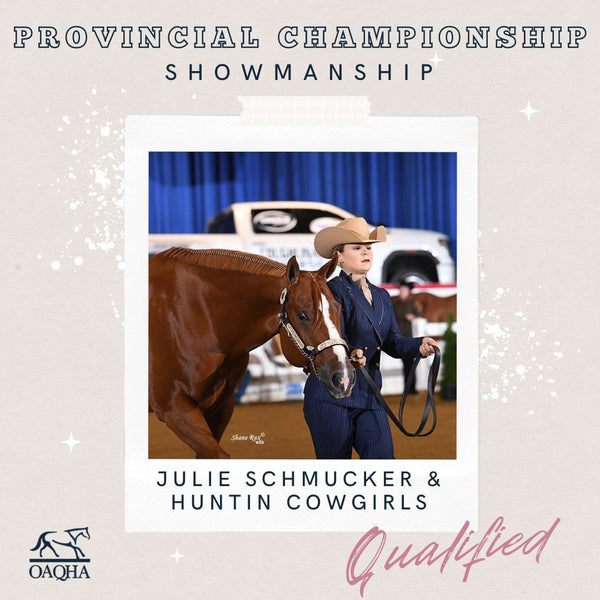 Julie Schmucker & Huntin Cowgirls
The Horse
Huntin Cowgirls, more commonly known as "Jerry", is a 2015 gelding by Huntin For Chocolate and out of Good At Being First. He was bred by Julie right here in Ontario. What's something most people wouldn't know about Jerry? "He was one of the smallest foals I've ever seen, weighing in at 65lbs and standing only 10 hands tall when he was born, you would never know that now and his big personality definitely made up for his small size."
The Exhibitor
Julie has been riding since 2006 and showing AQHA since 2010. When asked about her favourite event, she responded "It was always horsemanship but I have a new found love for trail."
The Team
Having bred Jerry, they've been a team since day 1! Julie shared, "Literally everything Jerry does makes me proud. But becoming a real show horse was a huge accomplishment, I never had any expectation for Jerry other than to be a happy healthy horse so anything he does makes me proud!"
Julie is looking forward to the Provincial Championship, particularly "watching everyone show and cheering everyone on!"