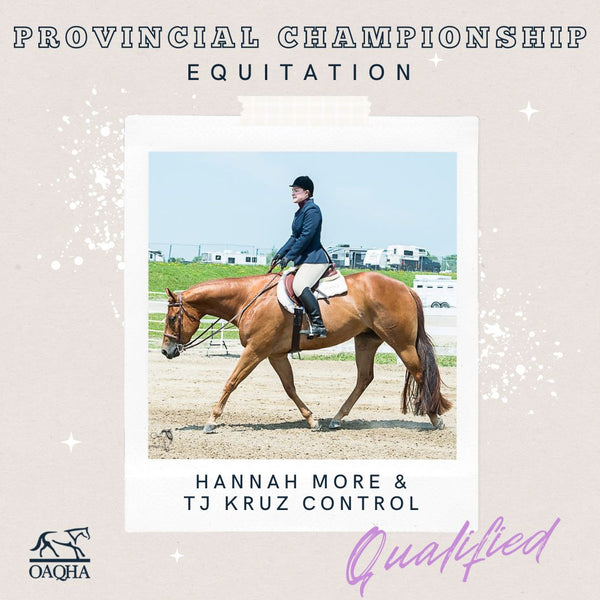 Hannah More & TJ Kruz Control
The Horse
TJ Kruz Control, more commonly known as "Eli" is a 2016 gelding by The Krymsun Kruzer and out of Chocolate Zips Asset (Protect Your Assets). What's something most people wouldn't know about Eli? "Eli was originally a twin! I always joke that he was 'the chosen one'."
The Exhibitor
The More family has been involved in AQHA for a long time, with Hannah starting to ride at age 5 and show AQHA at age 10. Her favourite events are the two in which she is Championship qualified: Equitation and Horsemanship!
The Team
Hannah has owned Eli since 2018 and they began showing in 2019. When asked about her proudest moment as team she shared, "I'm very proud of the transition we've made to the horsemanship from English events. I train Eli myself and I don't have an indoor so we really only ride 6 months out of the year. Being able to start expanding his classes and being successful in it has been really cool."
What's Hannah most looking forward to about the Finals? "Getting a be in a group of very talented riders and horses from all divisions!"