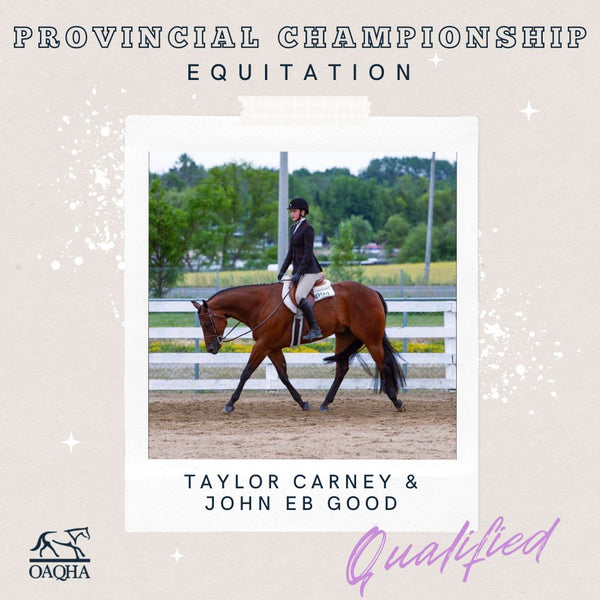 Taylor Carney & John EB Good
The Horse
John EB Good, known as "John" around the barn (naturally) is a 2014 gelding by Hot Sleek N Savvy (Hot Impulse) and out of Make Mine Good. According to Taylor, something people wouldn't know about John is that he has a very big personality and is a gentle giant
The Exhibitor
Taylor has been riding size she was two years old and showing AQHA since leadline. She took a break and showed Hunter ponies on the Trillium Circuit, then Dressage, before coming back to the Small Fry events at the age of 10. Her favourite events are Western Riding, Equitation, and Showmanship. 
The Team
Taylor and John have been a team since 2021. Her proudest moment has been finishing Top 15 at the All American Quarter Horse Congress in the Youth Performance Geldings. Taylor shares "I also love seeing the improvement in our showmanship and equitation scores."
When asked what she's most looking forward to about the Provincial Championship, Taylor responded "I always love a challenge, so pushing myself and my horse John to be competitive in the provincial championship is very exciting!"