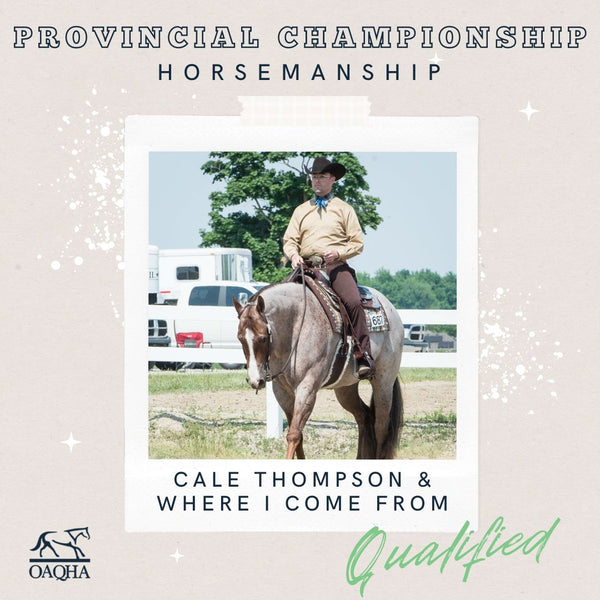 Cale Thompson & Where I Come From
The Horse
Where I Come From, affectionately known as "Monty", is a 2012 gelding by Itsa Zippo Goodbar and out of Easy Be N Radical (Radical Rodder). Something most of us wouldn't know about Monty? He loves bananas! 
The Exhibitor
Cale has been riding for 26 years, and showing AQHA for the last 6. His favourite event is the Showmanship. 
The Team
Cale and Monty have been a team since the fall of 2019. They've earned many accolades in that time, with Cale sharing that a definite proudest moment was winning the 2022 Congress. When asked what he's most looking forward to about the Provincial Championship, Cale shared "The intro of more challenging patterns that allow the best in our local community to shine"