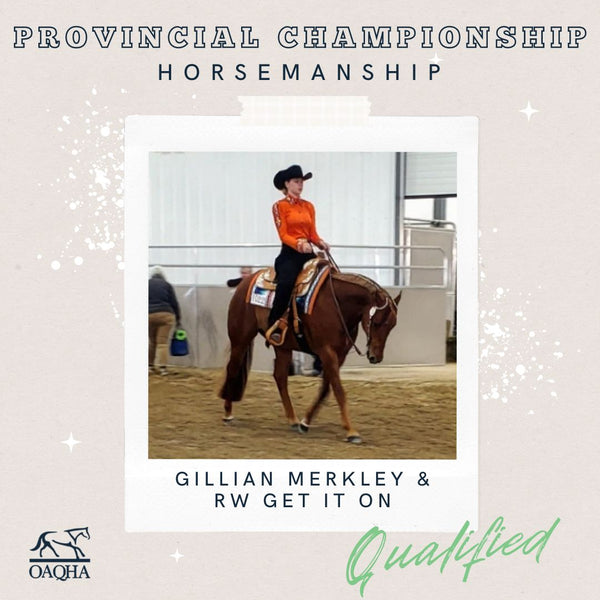 Gillian Merkley & RW Get It On
The Horse
RW Get It On, or "Riley", is a 2016 gelding by Righteous Invitation and out of a Zippos Sheik mare. Gillian shared something unique about Riley: "Riley has a big character and makes it very clear what he wants, especially when he's itchy he likes to point the the spots he wants scratched and wait for you to itch them."
The Exhibitor
Gillian was born into horses, riding before she could even walk. She started showing at 3, and AQHA all around competition at 7. Her favourite event? "I don't think I could choose my favourite event but top 3 would be horsemanship, equitation and our newest event we started this year, western riding."
The Team
Gillian and Riley have been a team since he was a green 3 year old, 4 years ago. Her proudest moment has been earning their AQHA Youth Champion together. 
When asked what she's most looking forward to about the Provincial Championship, Gillian responded "I'm really looking forward to showing against the different competition, being a youth it's exciting getting to compete against some amateurs."