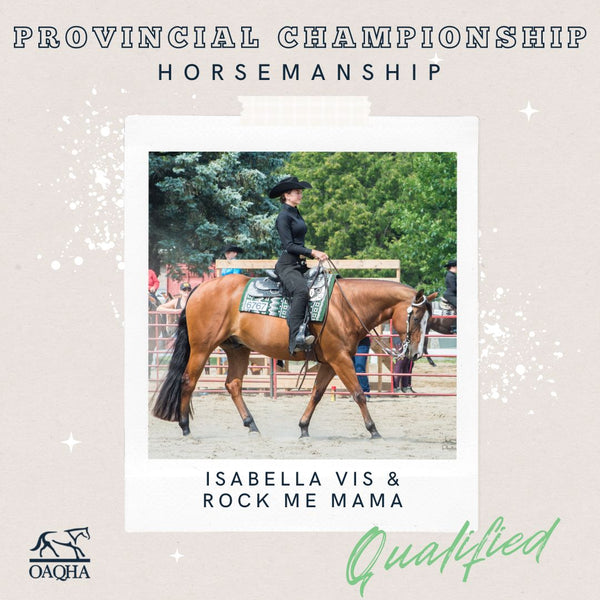 Isabella Vis & Rock Me Mama
The Horse
Rock Me Mama, aka "Vinnie" is a 2013 gelding by Lazy Loper and out of Highway Twenty Ride. What makes Vinnie unique? "He has a really goofy personality and he makes many people laugh."
The Exhibitor
Isabella started doing leadline at a very young age, then started showing competitively over the past 4 years. Her favourite event, especially with Vinnie, is Showmanship. 
The Team
Vinnie and Bella have been a team for 3 years, having grown and accomplished a lot in that time. She shared that her proudest moment was placing 16th in the L1 14-18 Showmanship at the All American Quarter Horse Congress in 2022, her very first time showing there! They will be Congress-bound again this Fall, representing Ontario in Hunter Under Saddle for the Youth Team Tournament. 
When asked about the Provincial Championship Finals, Bella responded "I'm looking forward to competing against very strong riders."