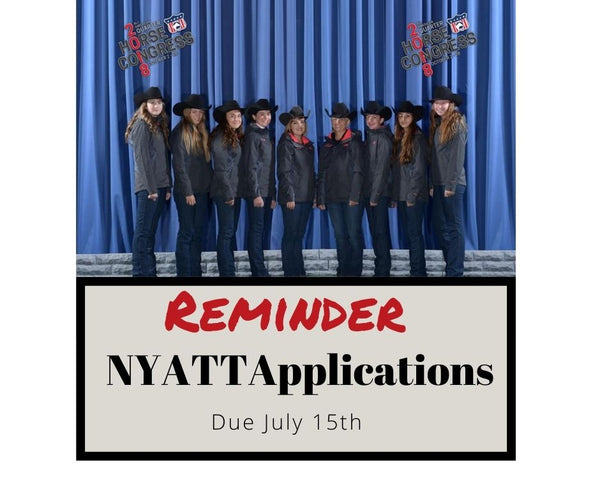 REMINDER: NYATT (Congress Youth Team) Applications Due July 15th
Calling all Youth interested in going to the Congress with the OQHYA NYATT Team! 
NYATT Applications close Friday July 15th. All information can be found here. 
If you have any questions, please do not hesitate to reach out to Youth Advisor Mallory McKewen at oqhamallory@gmail.com
If you are not yet in the OQHYA Instagram Group Chat please also reach out to Mallory (or any Youth Board Member) to be added.