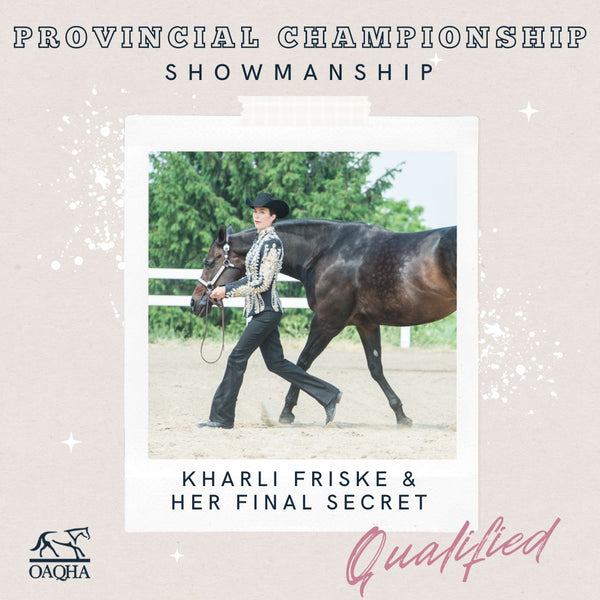 Kharli Friske & Her Final Secret
The Horse
Her Final Secret, aka Zoey, is a 2013 mare by Designed By Secret and out of Minings Best (TB). She was bred right here in Ontario! Something unique about Zoey? "She likes to eat wet hay.  She doesn't dunk it in her water, she takes a mouthful of water and spits it on her hay.  Happy horse, soaked stall!"
The Exhibitor
Kharli has been riding since the age of 14 and showing AQHA since 16, although she took a 10 year hiatus while in University. She serves as the Area 2 QHPA President and her favourite event is Trail!
The Team
Kharli and Zoey have been a team for several years with many accomplishments. Kharli is most proud of making the finals at Congress in the 2 yr old non-pro hunter under saddle, as well as being AQHA and NSBA year end Top Ten in L1 Amateur Showmanship.
This team is qualified in all 3 events for the Provincial Championship. What's she most looking forward to? "Challenging patterns and cheering everyone on."