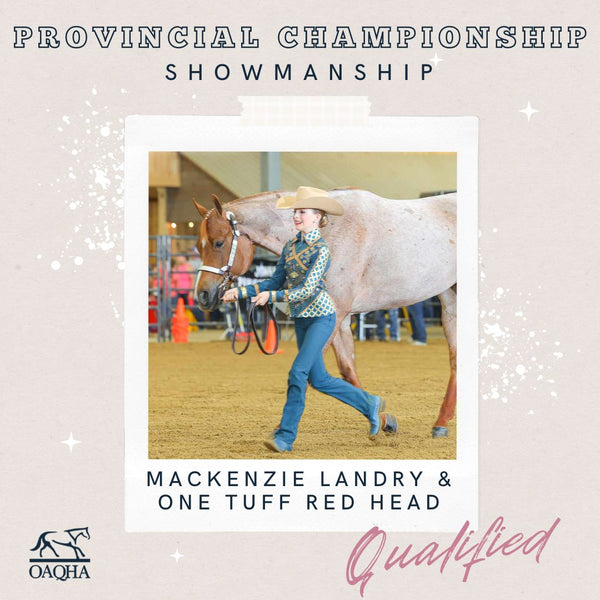 Mackenzie Landry & One Tuff Red Head
The Horse
One Tuff Red Head, also known as "Reba", is a 2013 mare by VS Code Red and out of Grace By Invitation. She was bred right here in Canada. When asked for something most people wouldn't know about Reba, Mackenzie shared "Reba is very protective when she has kids riding her and will pin her ears back at any horse that looks at her when she has a kid on her back."
The Exhibitor
Mackenzie was born into a family of horsemen and women, and has ridden since she was born. She's been showing AQHA since the age of 3 and when asked about her favourite event she responded "it's a new one that we added this year, Western Riding."
The Team
Mackenzie and Reba have been a team for 3 years. Her proudest moment as a team was the first time they ever showed Western Riding, which was in Michigan. She won the class under all 4 judges scoring as high as a 73!
Mackenzie is looking forward to the Provincial Championship and "working hard to compete with a tough group of non pro riders and prizes, of course!"